Reformer classes are a dynamic, fun way to spice up your Pilates regime.

The Reformer machine is essentially a frame with a sliding platform which attaches to one end with springs to provide resistance and to challenge your muscles to work harder.

All Pilates Reformer classes are 45min in length.
Participants can expect a full body workout in a variety of positions, with an emphasis on strengthening and toning the body but without bulking up, like more traditional gym work. Many of the exercises are done in standing and because of the platform's moving base, balance also improves. At more challenging levels, you will also get your heart rate up, increasing aerobic fitness. Reformer classes provide huge versatility and can be scaled up or down depending on the person's ability level.
Reformer classes are a slightly shorter, more intense workout and are therefore for anyone wanting a faster paced, more dynamic class whilst still following correct and safe Pilates technique. Smaller class sizes create a sense of camaraderie and allow for more personal attention to technique. Not suitable for pregnancy.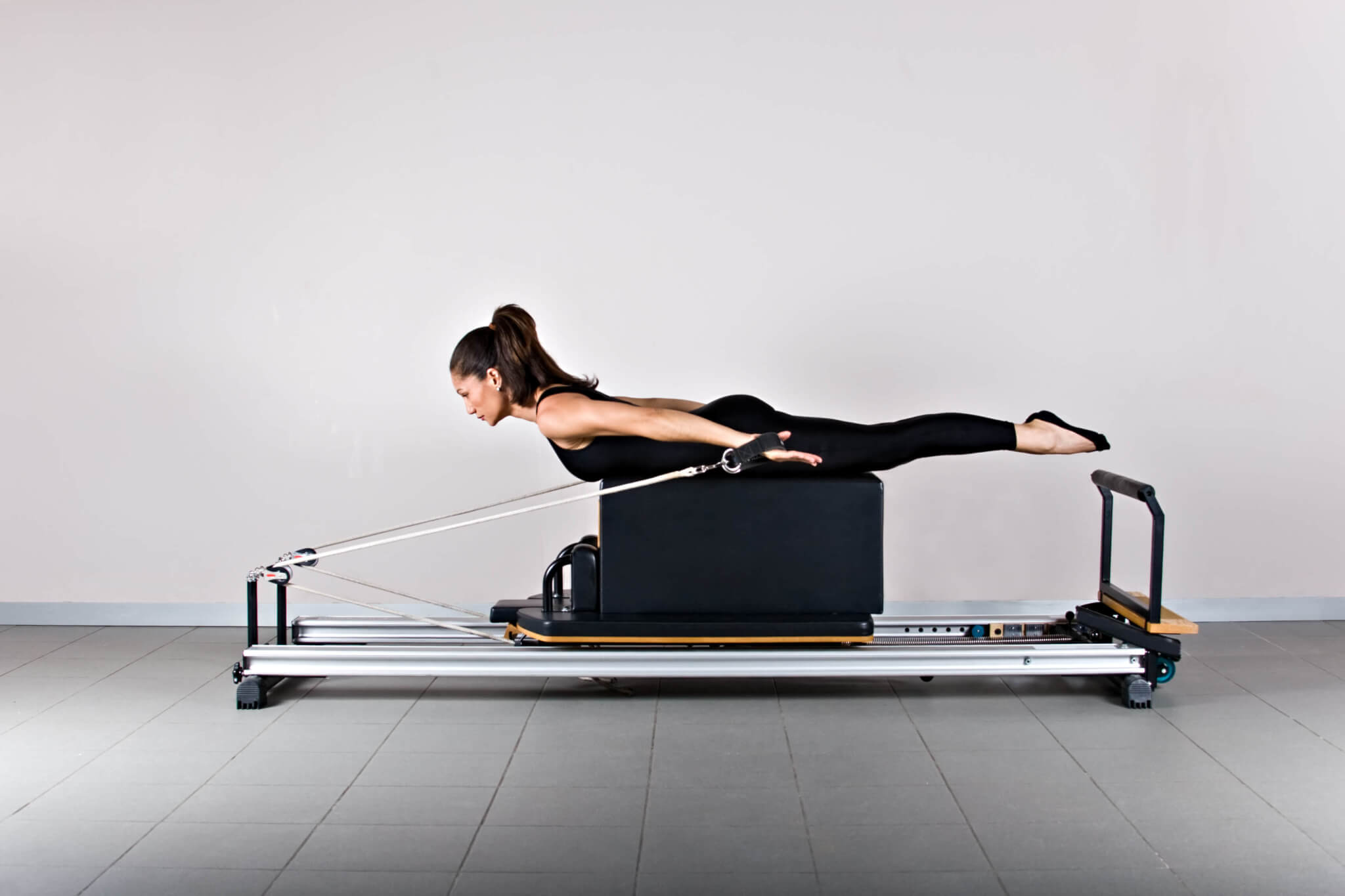 Getting Started
---
All clients need to do the 5 week Beginners Reformer Course, regardless of previous experience.
Beginners Reformer Courses and ongoing classes are offered at St Peters. New clients also require a Pilates Fitness Screen.