About Us
---
Physio Pilates Proactive is Adelaide's premier Physiotherapy and Pilates studio. Located across Adelaide in 3 locations; Stirling, Parkside, and St Peters.
Our purpose is to drive positive change in the community by giving people the means to be more active.
Now with 12 physios and 6 support staff, we are big enough to offer a wide range of services and facilities but still small enough to provide the personal, friendly service you deserve.
All our physiotherapists are highly experienced in the full range of treatment techniques including gentle mobilisation, massage, ultrasound and western acupuncture/dry needling. With a focus on empowering patients to manage their own rehabilitation, they can prescribe tailored exercises and strategies to build strength and alleviate pain. The principles and benefits of the Pilates method go hand-in-hand with this self-management approach, preventing further problems and injuries by retraining weakened or misused muscles to work as they should.
In addition to Pilates post-graduate experience, all are (or in the process of becoming) Certified Polestar Pilates Practitioners in Rehabilitation. This examination process for this qualification is stringent and involves 100 hours of lectures as well as 300 hours of practice and observation. The exam is 3 hours and has an 80% pass mark. It is extremely unique to have all staff trained under the same regime and as a consequence clients experience a smooth, consistent approach from all our therapists.
Our Director – Rachel Combe
---
"Coming to work is a pleasure, not a drag! I feel blessed to be able to work in my own business with such a wonderful bunch of like-minded people. Over the years, we have felt immense satisfaction at the difference we have been able to make to our clients' lives through altering their mindset to movement."Rachel Combe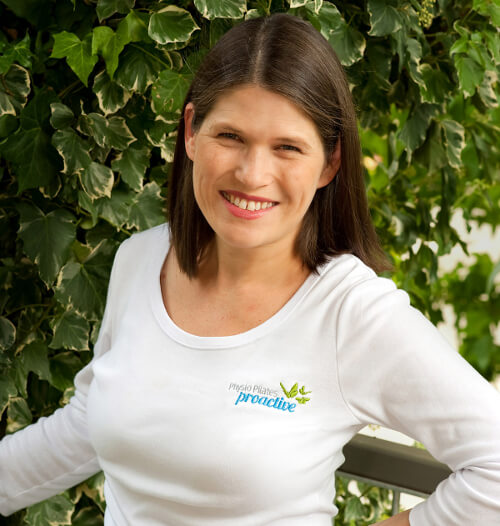 With a background in dance it was no surprise that Rachel embraced Pilates upon graduating as a physiotherapist in 1997. Through early career stints in Broken Hill and the UK, Pilates kept rearing its head and drawing her in.
Upon returning home to Adelaide in 2002, Rachel taught Pilates Mat classes in church halls and school gyms all over town until realising that a home base would mean the Mitsubishi Mirage would not permanently be filled with Pilates mats and accessories.
Voila, in 2003 Physio Pilates Proactive Stirling was born.
Fast forward to 12 years later and Rachel is regarded as one of Adelaide's most qualified and respected Pilates instructors. Passionate about Pilates and its effectiveness in rehabilitation, she also promotes Pilates as a lifestyle choice that can enhance a person's physical, mental, emotional and spiritual wellbeing.
As a health practitioner, Rachel believes that her role in the community is best served by educating, motivating and empowering people to achieve their physical potential. She regularly speaks to groups about how Pilates and physiotherapy can help us all lead more active and fuller lives.
She is a cup half-full kind of gal, whose enthusiasm, humour and positive outlook affects all around her. When she is not coming up with exciting new initiatives for the practice, you'll find Rachel either planning a travelling adventure or singing up a storm – although these days, the main recipients of her vocal talents are two small children (and a tall husband).
In addition to being a member of the APA, she is also a Vice President of the APA SA Branch Council; member of the New Graduate Professional Development Committee as well as member of Physiotherapy Business Australia Committee, and is on the University of South Australia's Physiotherapy Education and Training Advisory Panel.
Areas of Practice
Pilates Rehabilitation
General Musculoskeletal Physiotherapy
Pilates Mat Work
Hypermobility
Scoliosis
Women's Health
Pre & Post-natal Care
Pink Pilates
McKenzie Therapy
Dance and Musician-related Injuries
Qualifications
Pinc Program Certification – (formally Pink Pilates) – 2013
Professional Management Program – University of Adelaide – 2010
Diploma in Professional Pilates Practice – Pilates International Training Centre – 2008
Certificate IV Pilates Instruction – Pilates International Training Centre – 2007
Certified Polestar Pilates Practitioner (Rehab) – Polestar International – 2004
McKenzie Therapy – McKenzie Institute International– 2003/2005
DMA Accredited Pilates Practitioner (Levels 1, 2 & 3) – 2001
Bachelor of Applied Science (Physiotherapy) – University of South Australia – 1997
What We Do
---
We are passionate and committed to helping you and your families live healthier, happier lives.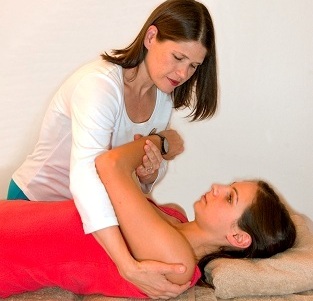 Physiotherapy
---
Our physiotherapists use a combination of hands-on treatment including massage, mobilisation, ultrasound and western acupuncture/dry needling with stretching, strengthening and education to treat the cause and prevent reoccurrence.
Whilst many patients visit a physiotherapist after experiencing pain or injury, many also find the value in routine physio care as a measure of prevention and a means of maintaining good health.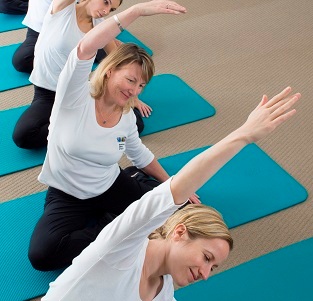 Pilates
---
For all ages and activity levels, Pilates is a full body conditioning program that emphasises controlled movement, breathing awareness and correct body alignment during varied low impact exercises either on a mat or using specialised Pilates equipment.
Pilates is an effective way to increase overall flexibility, recover from injuries, or post pregnancy; as well as being a beneficial lifestyle activity that enhances vitality and well being.