Driven By Our Passion, Guided By Our Values
Movement is the foundation of life. When we maximise a clients' movement potential and give them the means to be more active, we drive positive change in our community. This is what we strive for every day, regardless of age or limitations, and without judgement.
Better yet - we absolutely love it!
We're always aiming to motivate, support and inspire our clients to pursue their physical health goals. In turn, it motivates us to always keep learning, developing our skills, and growing to become better practitioners - and people.
Our clients and their well-being are at the heart of what we do. We build genuine relationships based on respect, integrity and trust. We're a community - and we wouldn't have it any other way.
We're proud to have a team that consistently upholds our values in delivering excellence in patient care - and that has so much fun doing it!
All our Physiotherapists are highly experienced, knowledgeable and board-registered. All of our Pilates Instructors are also qualified Physiotherapists that have undergone extensive post-graduate training in Pilates - over 400 hours just to attain this qualification alone.
More than their expertise, we pride ourselves on having the loveliest and most friendly team around - and our success is largely attributed to their energy and passion.
Areas of Practice
All

Active rehabilitation and pain management

Adult musculoskeletal injuries

Back Pain

Chronic Pain Management

Clinical education

Dance and Musician-related injuries

Dry Needling

Feet & Neuropathy

General Musculoskeletal Physiotherapy

Hand/Wrist Rehabilitation

Headache Assessment and Treatment

Hip Pain

Hypermobility

Low Back Pain

Manual therapy

Mastitis

McKenzie Therapy

Orthopaedics

Osteoporosis Management and Prevention

Pilates Mat Work

Pilates Rehabilitation

Pink Pilates

Post Surgical Rehabilitation

Pre/Postnatal Care

Pregnancy & Postnatal Pain

Running technique & injuries

Scoliosis

Shoulder Pain and Dysfunction

Sports Injuries

Support Staff

TMJ Dysfunction

Vertigo/ BPPV

Women's Health
"I feel blessed to be able to work in my own business with such a wonderful bunch of like-minded people. Over the years, we have felt immense satisfaction at the difference we have been able to make to our clients' lives through altering their mindset to movement."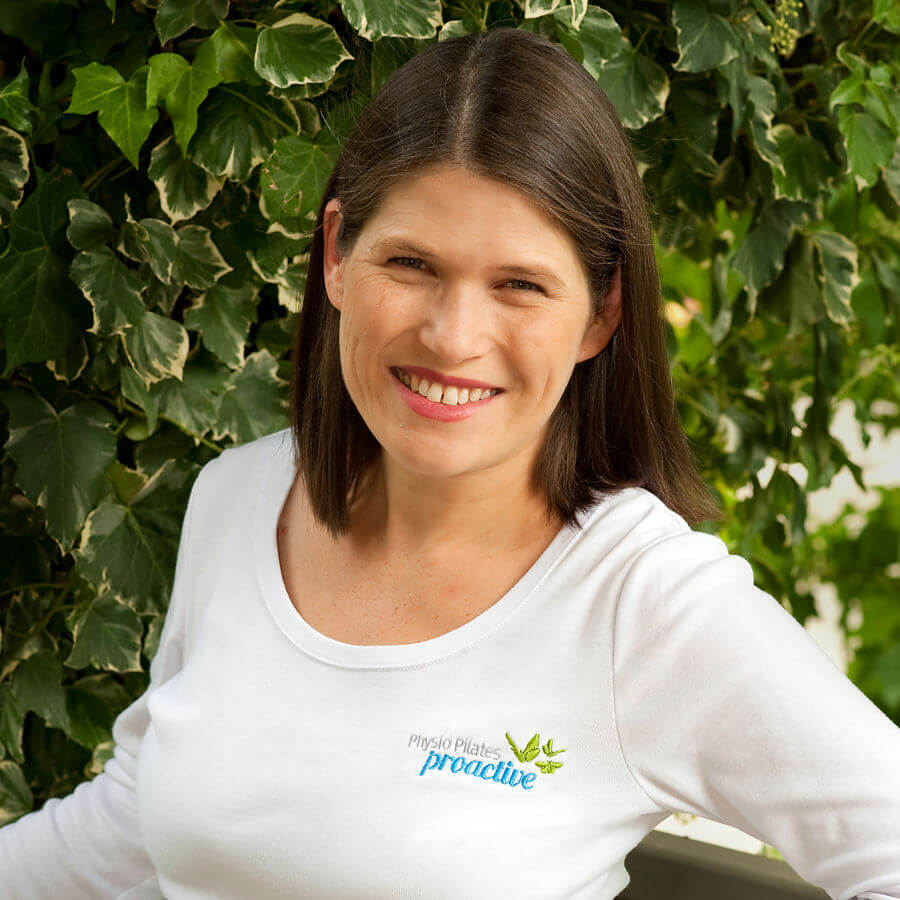 With a background in dance, it was no surprise that Rachel embraced Pilates upon graduating as a Physiotherapist in 1997. Through early career stints in Broken Hill and the UK, Pilates kept rearing its head and drawing her in. Upon returning home to Adelaide in 2002, Rachel taught Pilates Mat classes in church halls and school gyms all over town until realising that a home base would mean the Mitsubishi Mirage would not permanently be filled with Pilates mats and accessories.
Voila, in 2003 Physio Pilates Proactive Stirling was born.
Fast forward to 20 years later, and Rachel is regarded as one of Adelaide's most qualified and respected Pilates instructors. Passionate about Pilates and its effectiveness in rehabilitation, she also promotes Pilates as a lifestyle choice that can enhance a person's physical, mental, emotional and spiritual wellbeing.
As a health practitioner, Rachel believes that her role in the community is best served by educating, motivating and empowering people to achieve their physical potential. She regularly speaks to groups about how Pilates and Physiotherapy can help us all lead more active and fuller lives. She is a cup-half-full kind of gal, whose enthusiasm, humour and positive outlook affect all around her. When she is not coming up with exciting new initiatives for the practice, you'll find Rachel either planning a travelling adventure or singing up a storm – although these days, the main recipients of her vocal talents are two small children (and a tall husband).
In addition to being a member of the APA, she is also a Vice President of the APA SA Branch Council; member of the New Graduate Professional Development Committee as well as a member of Physiotherapy Business Australia Committee, and is on the University of South Australia's Physiotherapy Education and Training Advisory Panel.