Combines Pilates mat work with the Pilates Equipment, each participant moves progressively from one 'station' to the next. Ideal for those wanting to get a taste of using the Pilates machines.

Stations include the Reformer, Trapeze Table, Multi-Chair, Ladder and Torso Barrel plus props such as Foam Roller, Magic Circle and Smart Ball. This is challenging class with lots of variety and if you haven't used the Equipment before this is a great way to get a feel for it.
The focus is on strengthening muscles through resistance. The same repertoire is repeated for 4 weeks to encourage improvement and enhance technique to maximise results. Ideal for those wanting to try the Equipment but do not want to do the full personalised Equipment program.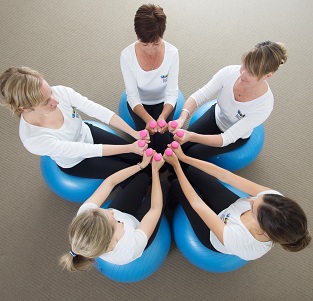 Getting Started
---
This class is for intermediate level clients with a minimum 3 months Pilates Mat experience.
Circuit classes are offered at Stirling.